From The Heartland Celebrates Tulsa Music Connections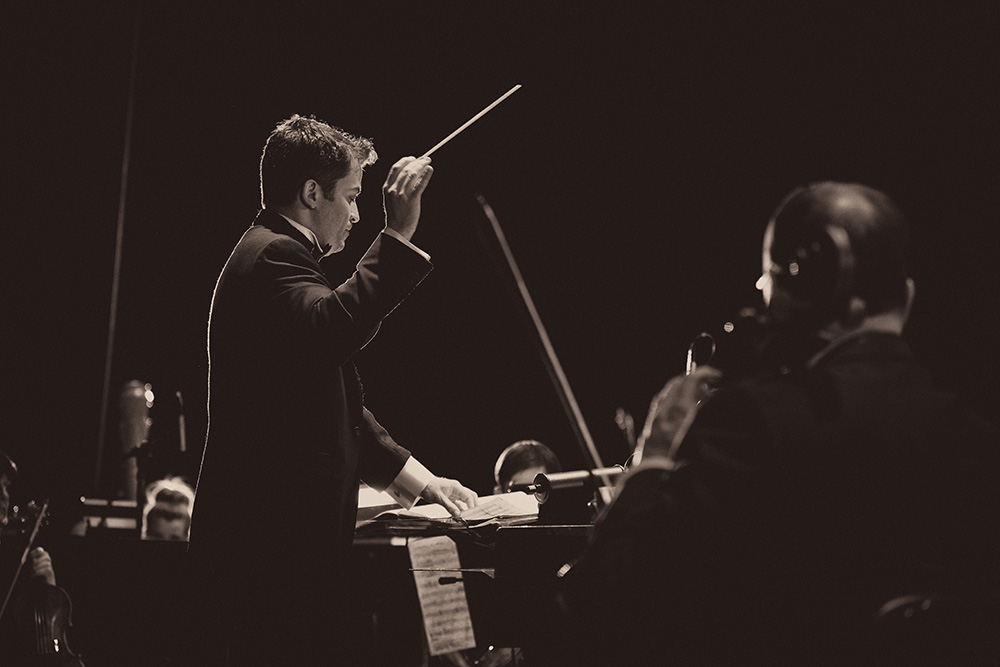 Individual tickets are on sale now for Signature Symphony at Tulsa Community College's 2017-2018 "From the Heartland: Tulsa Music Connections" season. This year, the TTCU Pops and Signature Classics series, will be a year-long celebration of music with Tulsa ties.
The 2017-2018 season opens in September with music reminiscent of Tulsa's rich Art Deco era, the oil boom of the roaring 20s, and the emergence of the Jazz Age featuring trumpet player Byron Stripling. Also in September, world-renowned pianist Horacio Gutiérrez returns to Tulsa, appearing on the TCC Southeast Campus, the same campus where his sister, Mary, has been an associate professor of biology for many years.
"This season is dedicated to uncovering Tulsa's musical treasures by highlighting our community's musical family of current and former residents and their contributions in composing and performing music," said Andrés Franco, Signature Symphony at TCC Music Director.
Signature Symphony at TCC will also announce details the first week in September about Tulsa Sings!, a vocal competition. Competition rules and how to enter will be posted at www.signaturesymphony.org following the announcement. The finalists of the Tulsa Sings! will perform with Broadway's Scott Coulter and other top vocalists from New York during "Tulsa Sings: 100 Years of Song," the final Pops performance in April.
"From the Heartland: Tulsa Music Connections" will also feature a tribute to Yevgeny Yevtushenko, one of Russia's most celebrated poets who taught at the University of Tulsa for nearly 30 years before his death earlier this year. Dimitri Shostakovich collaborated with Yevtushenko in composing "The Execution of Stepan Razin," based on a poem written by Yevtushenko. We will celebrate the music of Sir Andrew Lloyd Webber, Sir Elton John and Sir Paul McCartney with the "Music of the Knights." In December, we pay tribute to our roots, as Signature Symphony founder Barry Epperley appears as a very special guest conductor in Tulsa's most beloved Christmas tradition, "Christmas in Tulsa."
The 2017-2018 season continues our multi-year Signature Symphony initiative, entitled "The Mahler Project." Now in its second year, the orchestra will perform a Mahler symphony in concert, preceded by a multimedia exploration of his life and work each season. This season Signature Symphony will perform Mahler's Symphony No. 5.
Since its formation in 1979, the Signature Symphony at TCC has been committed to providing rich musical experiences through its performances and valuable musical instruction through its outreach to support music education and aspiring musicians. Our goal is to expose more than 4,000 students each year to classical music and help instill a lifelong love of music through the Higher Scale Music Outreach Program. Our Free Open Rehearsals, before every Classics concert, allows music lovers of all ages to experience professional orchestra rehearsals and enjoy educational interactions with our conductor, musicians and guest artists. The Free Open Rehearsals are 6:30 p.m. on Sept. 21, Nov. 2, Jan. 25, March 15 and April 19 for the 2017-2018 season.
The Signature Symphony at TCC is made possible in part by a grant from the Oklahoma Arts Council.
In addition to individual tickets on sale now, season tickets are also on sale for the 2017-2018 Pops and Classics series. Season tickets start at $60. Individual tickets start at $12 for a performance. Student rush tickets are available on the day of the performance for $5 with student ID. For information on the 2017-2018 season including performance dates and times or to purchase tickets call 918-595-7777.