Tulsa Sings! 2018 Grand Prize Winner Announced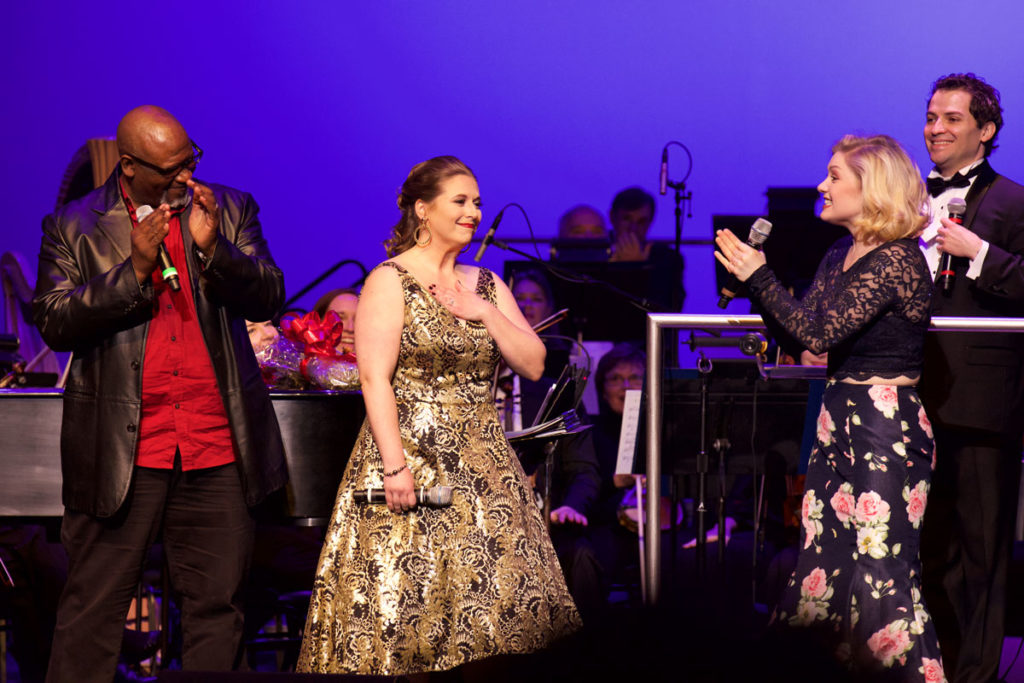 Allison Walden is the Tulsa Sings! Grand Prize Winner for 2018. The 37-year-old mother of two was named the winner of the vocal competition as part of the 2017-2018 season for the Signature Symphony at Tulsa Community College.
"Tulsa Sings! celebrates the talented vocalists that call Tulsa home. It has been an unbelievable experience featuring these performers on our stage and backed by the professional musicians of Signature Symphony at TCC," said Andrés Franco, Signature Symphony at TCC Music Director.
Six Tulsa Sings! finalists performed with the Signature Symphony on Friday, April 6 and Saturday, April 7. This year's judges included New York vocalist Scott Coulter, vocalist and performer Mark Frie, "The Voice" contestant Brian Nhira, and News on 6 and Six in the Morning co-host LeAnne Taylor. As the grand prize winner, Walden will be featured in a Signature Symphony concert for the 2018-2019 season.
"From the moment Allison entered the competition with a video she recorded on her cellphone singing a capella in her car to her performance of "Goldfinger" on stage, she impressed the judges," said Franco.
The other Tulsa Sings! 2018 finalists included Dennis Crookedacre, Kelly Ford, Kristi Grady, Tommy Mason, and Emily Thresher. In addition to Walden being named the grand prize winner, the audience got to select an Audience Favorite each night. Tommy Mason, a 60-year-old Tulsa retiree, garnered the most votes for Audience Favorite both evenings with his performance of "The First Time Ever I Saw Your Face."
"Audience members told us they loved being part of the process. Tommy was overwhelmingly the crowd favorite and because of that response, we've asked Tommy to perform with us again next season," said Franco. "We will also announce details very soon on how to enter the 2018-2019 Tulsa Sings! since the competition is returning for next season."
Tickets are on sale now the final Signature Classics concert of the season, Mahler & Faingold. The performance is 7:30 p.m., Saturday, April 21 at the VanTrease Performing Arts Center for Education on the TCC Southeast Campus, 10300 East 81st Street.
Season tickets and renewals for 2018-2019 season are on sale now for the Signature Classics and TTCU Pops series. A season subscription offers a substantial savings over purchasing individual tickets. Season ticket prices start at $60. For information on performances or to purchase tickets call 918-595-7777 or go to www.signaturesymphony.org.
This project was supported in part by the Oklahoma Arts Council, which receives support from the State of Oklahoma and the National Endowment for the Arts.
---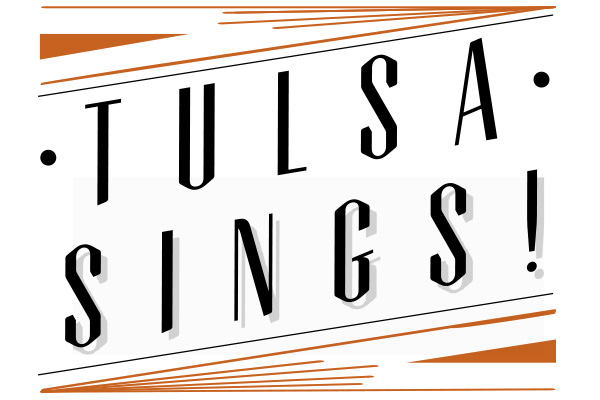 SPONSORED BY THE NEWS ON 6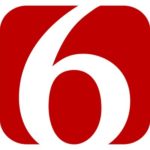 "From the Heartland: Tulsa Music Connections" the 2017-2018 season of the Signature Symphony at Tulsa Community College is a year-long celebration of music with Tulsa ties and features our city's rich cultural history through the connections we have to family and artists. As part of this special season highlighting talented Tulsans, the Signature Symphony will host a vocal talent competition to shine the spotlight on yet undiscovered talent.
The Tulsa Sings! Competition welcomes anyone with ties to Tulsa to compete for the opportunity to perform beside Scott Coulter and other Broadway stars with the orchestra at Signature Symphony's final 2017-2018 season Pops concert as a finalist. The winner will be chosen by a panel of judges that will include Broadway star Scott Coulter, News on 6 and Six in the Morning co-host LeAnne Taylor, and Tulsa Performing Arts Center Director and Tulsa performer Mark Frie. There will be an "audience choice" award each evening with the grand prize winner announced at the end of the Saturday performance.
The grand prize winner could have the opportunity to be featured in a Signature Symphony in a concert during the 2018-2019 season.
---
About our Judges: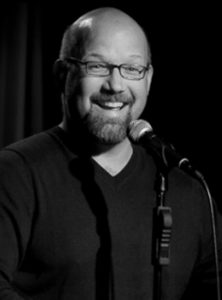 Scott Coulter is one of New York's most honored vocalists. For his work in cabaret, Scott has received five MAC Awards (Manhattan Association of Cabarets & Clubs), five Bistro Awards and two Nightlife Awards for Outstanding Vocalist and has performed at most of NYC's top rooms including Birdland, 54 Below, The Oak Room at the Algonquin, and Feinstein's at The Regency where he spent a record-setting eight months performing the revue 11 O'CLOCK NUMBERS AT 11 O'CLOCK which he also co-created, directed and musically arranged. His self-titled debut CD won the 2003 MAC Award for Outstanding Recording and was chosen as the best recording of the year by TheatreMania and Cabaret Scenes magazine which pronounced it "quite simply, the best these ears have ever heard."Scott was director and star of A CHRISTMAS CAROL: THE SYMPHONIC CONCERT in its world premiere with the Baltimore Symphony and reprised his performance in the Emmy-nominated PBS production which premiered in December 2013.Since 1997, Scott has performed around the country with award-winning songwriting duo Marcy Heisler and Zina Goldrich in their many revues. While singing with Goldrich and Heisler he was discovered by Oscar and Grammy winning composer Stephen Schwartz who then invited him to join the revue STEPHEN SCHWARTZ & FRIENDS. That revue (starring Schwartz and Coulter along with Liz Callaway and Tony Award-winner Debbie Gravitte) has been performing all over the world since 1999. Schwartz has said, "One of the greatest things that can happen to a composer is to have his music interpreted by Scott Coulter."
Scott regularly performs in concert both as a solo artist and with a variety of legendary performers including Stephen Schwartz, Tony-winner Ben Vereen and Grammy-winner Sheena Easton. He has performed with symphonies all over the world including San Francisco, Baltimore, Seattle, Phoenix, Winnipeg, St. Louis and Calgary. Noted for his soaring high notes and pure tone, Scott's vocal versatility has garnered rave reviews from coast to coast. "Coulter is a stratospheric tenor" (The Wall Street Journal) who "sings to the balcony with a soaring theatrical savvy." (Variety) "Coulter's distinctive tenor packs an emotional wallop" (Huffington Post) while possessing "an 80s pop rock star strength, reminiscent of Phil Collins." (San Francisco Examiner)As a director Scott's credits include many shows for The Town Hall in NY (BROADWAY BY THE YEAR, BROADWAY'S RISING STARS, BROADWAY ORIGINALS, BROADWAY UNPLUGGED) and BBTY for The Berkshire Theatre Festival and Broadway by the Bay. Along with Michael Kerker and ASCAP, he's produced and directed several installments of Michael Feinstein's STANDARD TIME at Carnegie Hall. He is creator, arranger and director of several touring shows including CINEMA TOAST, SOUTHERN COMFORT, BROADWAY'S ELITE, THAT'S LIFE: A TOAST TO SINATRA, YOU'VE GO T A FRIEND: CAROLE KING, NEIL SEDAKA AND THE MUSIC OF THE BRILL BUILDING, BLOCKBUSTER BROADWAY! and his critically acclaimed solo show, THE FELLA SINGS ELLA, which honors the life of the legendary Ella Fitzgerald. His concert creation THE KING: THE MUSIC OF ELVIS premiered with the Calgary Philharmonic and is currently playing symphony halls across America and Canada.Scott has taught master classes from Los Angeles to Kalamazoo to Riga, Latvia and is creator of his own unique group vocal coaching series called SONGBOOK. Scott recently wrote the book for the new musical GOT TO BE THERE which celebrates the life and music of songwriter Elliot Willensky. Scott is founder/owner of Spot-On Entertainment. He's a resident director of programming at 54 Below (Broadway's Supper Club) in NYC and is a graduate of the Cincinnati College-Conservatory of Music.
---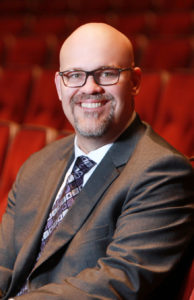 Mark Frie was recently named the Director of the Tulsa Performing Arts Center, succeeding John Scott after his 28 year tenure in the position. Frie has extensive experience both on and off stage. Prior to accepting the Tulsa PAC Director position, Frie served as the Executive Director of the Broken Arrow Performing Arts Center for eight years and served as the Executive Director of Fine Arts for the Broken Arrow School District. Frie has a Bachelor of Fine Arts from the University of Oklahoma and is a licensed Certified Performing Arts Executive. Frie was instrumental in building the lineup for the Broken Arrow Performing Arts Center (BAPAC) and has showed incredible leadership by engaging the community and city leadership to bring the BAPAC exceptional success and accolades.
Frie has also shared his vocal and performing talent with the Tulsa community for many years including in his role as Tevye in Fiddler on the Roof and Jean Valjean in Les Misérables. Frie has helped coordinate Kristin Chenoweth's Broadway Boot Camp in her home city of Broken Arrow, OK for several years and brings his expertise to join in the Tulsa Sings! team of judges.
---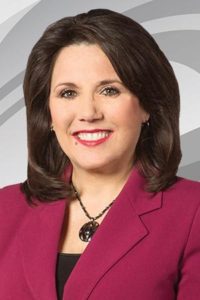 LeAnne Taylor is a Tulsa native and graduate of Oral Roberts University with a degree in Telecommunications, she has been on-air in Tulsa since 1984.